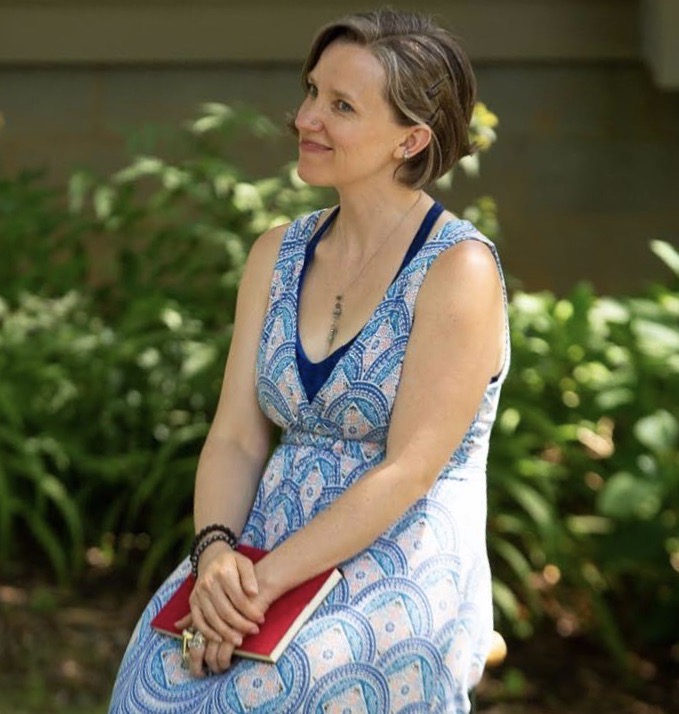 Jenne Sluder, MA C-IAYT is a qualified mental health professional and a certified yoga therapist. She holds a Master's in Transpersonal Psychology: Ecopsychology from Naropa University, specializing in mind-body approaches to improving mental health and physical well-being.
Jenne is certified through the International Association of Yoga Therapists as a trauma-sensitive therapeutic yoga instructor. Yoga therapists undergo extensive training in neuropsychology, structural anatomy, biomechanics and common physical and mental health issues as they relate to evidence-based mind-body practice, to gain expertise in prescribing specific yoga, meditation, and mindfulness-based practices to address specific physical health problems, mental health challenges, and individual wellness goals. Jenne's clients progress toward improved health and well-being through safe and relevant evidence-based practices adapted to their individual needs and goals. 
Jenne teaches meditation and yoga in traditional studios as well as in mental health settings for adults and at-risk youth. She works one-on-one with individuals and with groups using somatic (body-based), contemplative (mindfulness-based), ecological (nature-based), and compassion-based therapies.
---
Examples of conditions treated:
Generalized Anxiety
PTSD
Social Anxiety Disorder
Depression
Grief
Attention Deficit Disorder & ADHD
Parkinson's Disease
Alzheimer's Disease
Chronic Fatigue Syndrome
Fibromyalgia
Back Pain
Neck Pain
Surgery Recovery
Injury Recovery
Acute Illness Recovery
Asthma & other reactive airway conditions
PVFM & Vocal Cord Dysfunction
RSD & Complex Regional Pain Syndrome
Sciatica pain
Sacroiliac Joint pain
Piriformis Syndrome
Spinal Fusion
Scoliosis
Hip / Knee Replacement
Arthritis
Osteoporosis
Difficulty with balance
Mobility issues