About

Jenne Sluder is a yoga therapist, musician, and native of Asheville, NC.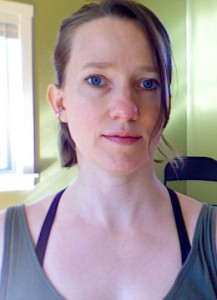 Jenne is a qualified mental health professional with a Master's in Transpersonal Psychology: Ecopsychology from Naropa University. She specializes in using somatic approaches to improve mental health; and, mind-body approaches to improve physical health. She is a certified yoga therapist and is trained as an advanced instructor of therapeutic yoga and meditation.
As a therapeutic yoga instructor, Jenne supports and empowers students to cultivate health and well-being through safe, informed, and precise application of the most relevant yoga practices for each individual's capacities and conditions.  Jenne teaches yoga, meditation, and mindfulness in traditional studios as well as in mental health settings for adults and at-risk youth. She works with individuals and with groups using somatic (body-based), contemplative (mindfulness-based), and ecological (nature-based) therapies to deepen intimacy with ourselves, our bodies, with each other, and with the natural world.
Jenne often incorporates her soothing singing voice into her therapeutic work. She draws on a musical background that ranges from song-sharing in Africa to singing lullabies at a boarding school for at-risk teens. She has released three albums to date, High Anxiety Sessions (2010), Having Gone Far, I Return (2014), and Hymns to the Earth (2016).