About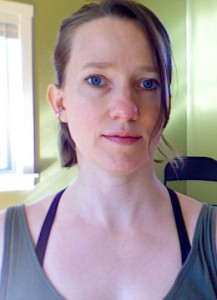 Jenne Sluder, MA C-IAYT is a qualified mental health professional and a certified yoga therapist. She holds a Master's in Transpersonal Psychology from Naropa University and specializes in mind-body approaches to improving mental health. 
Jenne is certified through the International Association of Yoga Therapists as a trauma-sensitive therapeutic yoga instructor. Yoga therapists undergo extensive training in neuropsychology, structural anatomy, and biomechanics to gain expertise in prescribing specific yoga-based practices to treat specific physical health issues and mental health conditions. Jenne's clients progress toward improved health and well-being through safe and informed practices adapted to their individual needs and wellness goals. 
Jenne teaches yoga and meditation in traditional studios as well as in mental health settings for adults and at-risk youth. She works one-on-one with individuals and with groups using somatic (body-based), contemplative (mindfulness-based), ecological (nature-based), and compassion-based therapies to deepen intimacy with ourselves, our bodies, each other, and the natural world.