Bounce! Rebounder Fitness on Tuesday & Friday mornings
January 24 @ 9:25 am

-

9:45 am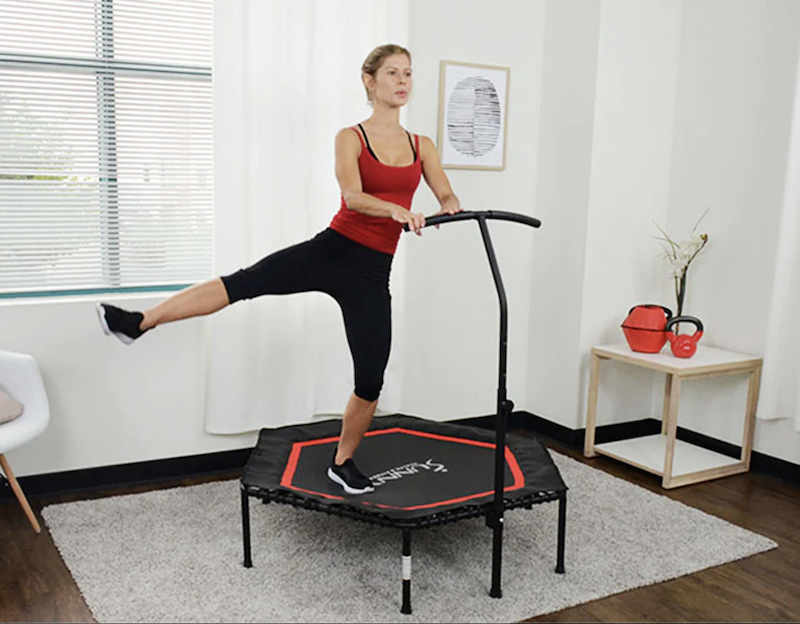 Tuesdays 9:25am – 9:45am
Fridays 9:45am – 10:05am
The benefits of exercising on a rebounder trampoline are numerous: strengthens and tones muscles, builds bone density, boosts cardiovascular health and immune function, improves balance and coordination, and according to a study done by NASA, is 68% more efficient than jogging. The elasticity of the rebounder surface makes it a highly efficient and low-impact exercise for joint health. This class is mindfully paced with modifications offered so that you can adapt the level of challenge to meet your needs. Participants having difficulty with balance are encouraged to use a rebounder with a handle bar. The structure of the class is akin to High Intensity Interval Training where brief bursts of light cardio exercises will be interspersed with gentle stretching and cool-down practices.
This is an online weekly class offered on Zoom, an easy-to-use online conference space that can be accessed via smartphone, tablet, or computer. Students receive once-per-week emails containing a secure link to access the class.
Your very first Zoom class with Jenne is free! Simply email  Jenne to receive the class  link. Subsequent classes must be paid for in advance. You may purchase one class or a pack of classes that can be used at any time for any weekly Zoom class offered by Jenne.  Monthly memberships offer the greatest discount on weekly classes.
To purchase a class or a pack of classes, click HERE.
To learn about monthly memberships, click HERE.