Deep Rest: Monthly Yoga Nidra on Zoom
February 5 @ 2:15 pm

-

3:30 pm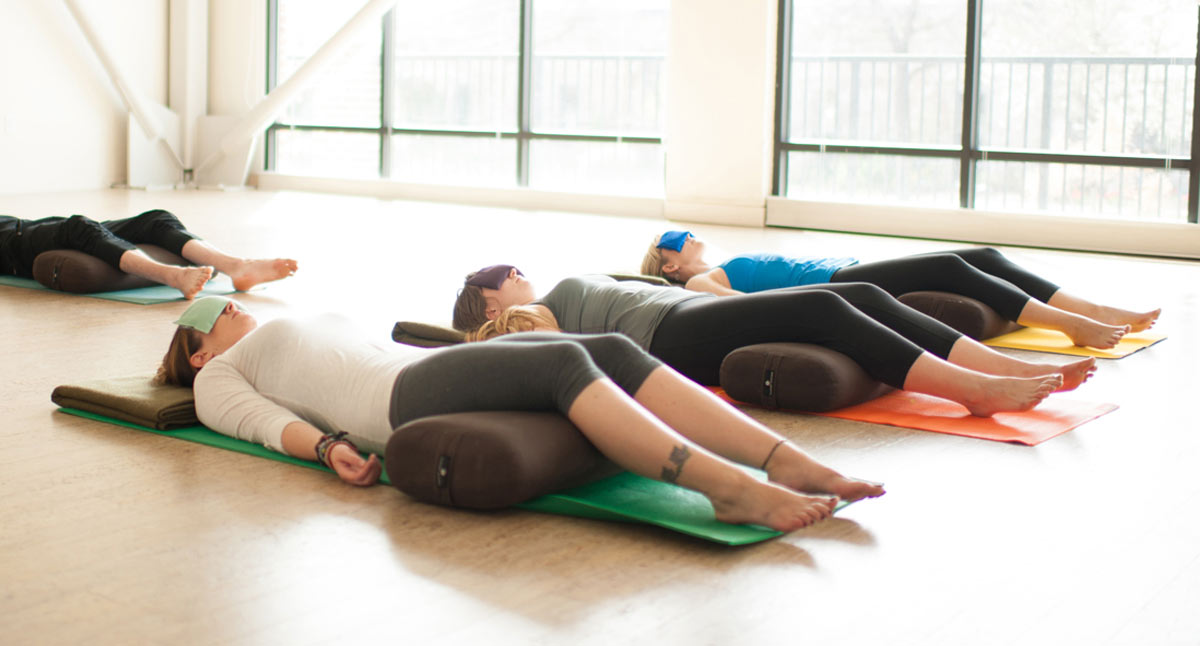 Click HERE to Register for an Online Session
Yoga Nidra is a guided lying-down meditation that induces a state of deep relaxation and peaceful awareness. Yoga Nidra releases cumulative stress from the mind and body by down-regulating inflammation and reducing stress-hormone arousal while harnessing the natural ability for the body and brain to recover and heal with focused rest. Practiced regularly, Yoga Nidra can restore balance to the nervous system, alleviate persistent cycles of anxiety, improve sleep, reduce symptoms of chronic pain and chronic illness, promote healthy brain chemistry, and establish a sense of inner balance, clarity, and self-compassion. Each session begins with a calming breath practice and very gentle tension-relieving stretches that can be done seated on a chair or cushion or by lying down on the floor or on the bed. No prior yoga experience is required and participants who are working with injury, illness, post-operation or other physical limitation will find this class to be highly supportive, accessible, and restorative.
Held on the second Sunday of each month on Zoom. You may register and pay for one specific session or you may purchase a set of Yoga Nidra Passes at a discount which can be used to attend any future Yoga Nidra Zoom session of your choice (these passes do not expire). Patreon Members receive a 25% discount (click HERE to learn about membership). Yoga Nidra sessions are free for Patreon Members who have pledged at the "Bodhisattva" tier. Sliding scale and full scholarships available to those experiencing financial hardship (info@jennesluder.com).
When you pay for a specific session or for a set of Yoga Nidra Passes, you will receive a reminder email containing the Zoom link. Single Session: $20 ($15 for Patreon Members). 4 Passes: $65 ($50 for Patreon Members).
Click HERE to Purchase a Set of 4 Passes (to use at any time)
Upcoming dates:
*Sunday, February 5th  2:15pm – 3:30  Click HERE to purchase this One Session (Due to a scheduling conflict, Yoga Nidra will be held on the 1st Sunday in February 2023 which falls on February 5th)
Sunday, March 12th  2:15pm – 3:30  Click HERE to purchase this One Session
Sunday, April 9th 2:15pm – 3:30  Click HERE to purchase this One Session
Sunday, May 14th 2:15 – 3:30  Click HERE to purchase this One Session