Music
Booking: info@jennesluder.com
Listen & Purchase Music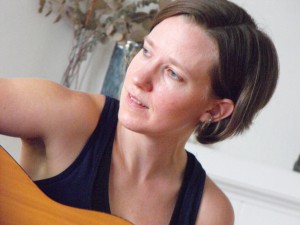 Jenne Sluder is a straight shooter who doesn't waste words or notes in delivering heartfelt songs. Her earthy voice, well-crafted lyrics, and sparse delivery are reminiscent of Amy Mann. Both artists have a keen sense for matching lyrical content to just the right melody. Their songs set a warm and soothing tone with lyrics that evoke the shared emotional experiences of all humanity. If you're looking for songs and a voice which invite repeated listenings and multiple layers of appreciation, then you will relish her music.
–Don Talley, The Black Mountain Music Scene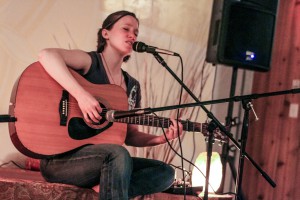 Jenne is a native of Asheville, North Carolina and has toured both regionally and nationally as a singer-songwriter and kirtan wallah.
Jenne delivers a distinct and beautiful vocal quality that often takes her audiences off guard.  She has released three albums to date, High Anxiety Sessions (2010), Having Gone Far, I Return (2014), and Hymns to the Earth (2016). Her lyrics – set to sparse, emotional instrumentation – speak to the human condition, the mystique of the natural world, and maladaptation to modern society. Jenne gives equal weight to putting creative spins on the songs of her musical heroes Neil Young, Melanie Safka, Vic Chesnutt, Kristin Hersh, and The Beatles among others.
Jenne draws on a background of diverse musical explorations from fronting an indie rock band to singing lullabies at a therapeutic boarding school for at-risk teens; performing devotional songs for retreats and organizing junkyard bands at youth camps; song-swapping in Africa and a collaboration with Peter Yarrow as part of an anti-bullying initiative.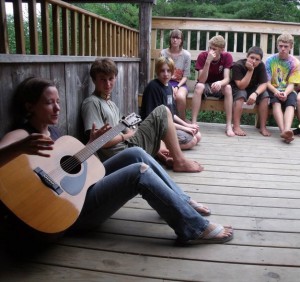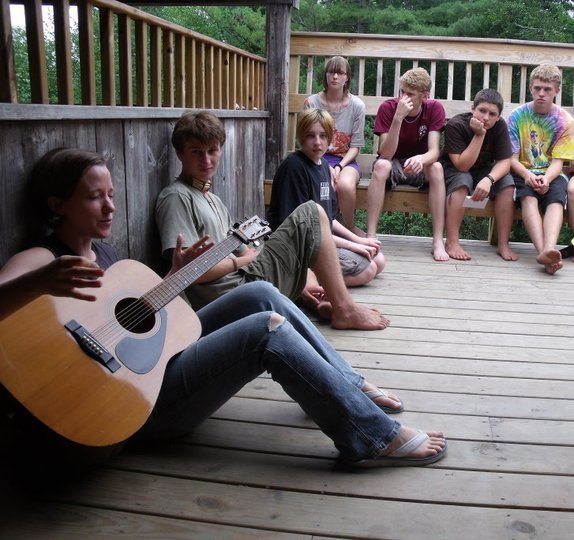 Venues Played: Past & Present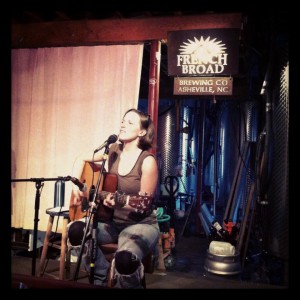 Asheville, NC
French Broad Brewing Co
Craggie Brewing Co
Jack of the Wood
French Broad Chocolate Lounge
Renaissance Asheville
Asheville Community Yoga
Women's Wellness Center
Double D's Coffee Bus
Jubilee!
Black Mountain, NC
White Horse
Straightaway Cafe & Pub
Black Mountain Ale House
Dynamite Roasting Co
Hot Springs/Marshall/Weaverville, NC
Iron Horse Tavern
Good Stuff
Well-Bred Bakery
Shelby, NC
Owl's Eye Vineyards
Johnson City, TN
Acoustic Coffeehouse
Landrum, SC
Stone Soup
New Orleans, LA
Fair Grinds Coffeehouse
Neutral Ground
Houston, TX
Notsuoh
Last Concert Cafe
Taos/Santa Fe/Albuquerque, NM
KTAO Solar Center
The SOUL Room
Winning Coffee Co
Cool Water Fusion
Phoenix, AZ
The Blooze Bar
The Sail Inn
Ground Control
The Fiddler's Dream
Tucson, AZ
SKY Bar
Glass Onion Cafe
Shot in the Dark
San Francisco/Soquel/Mtn View, CA
Red Rock Coffee
Orchard Valley Coffee
The Ugly Mug
Steeltown Coffee
Portland/Salem, OR
Rock Bottom Brewery
Buffalo Gap Saloon
Camellia Lounge
Insomnia Coffee
Coffee House Cafe
Vino Vixens Wine Bar & Lounge
Tacoma/Seattle, WA
The Mandolin Cafe
Pegasus Coffee House
C & P Coffee Company
Cafe Luna Vashon