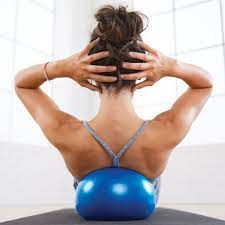 Friday mornings, 10:15am – 10:45
Mindful Pilates is designed to strengthen and stretch all major muscle groups and support overall physical fitness. This class will help you to improve circulation, coordination, core strength, muscle tone, back health, joint stability, bone density, and strengthen and stabilize the hips and pelvis. Strengthening exercise done with the support of healthy breathing is also highly effective in boosting mood, energy levels, and brain health.
Beginners are welcome. Build strength at your own pace and honor your body's needs while exploring what is possible.
This is an online weekly class offered via ZOOM, which is an easy-to-use online conference space that you can access via your phone, tablet, or computer. Students will receive once-per-week emails containing a secure link to access the class.
Your very first week of Zoom classes with Jenne is free. Simply email Jenne for the class links. Attend further classes by purchasing a pack of class passes or by signing up for a monthly membership.
To purchase a class or a pack of classes, click HERE.
To learn about monthly memberships, click HERE.