Five-Day Mind-Body Retreat
at Kanuga Lake & Conference Center
Arrive Monday June 12th @ 3pm
Depart Friday June 16th @ Noon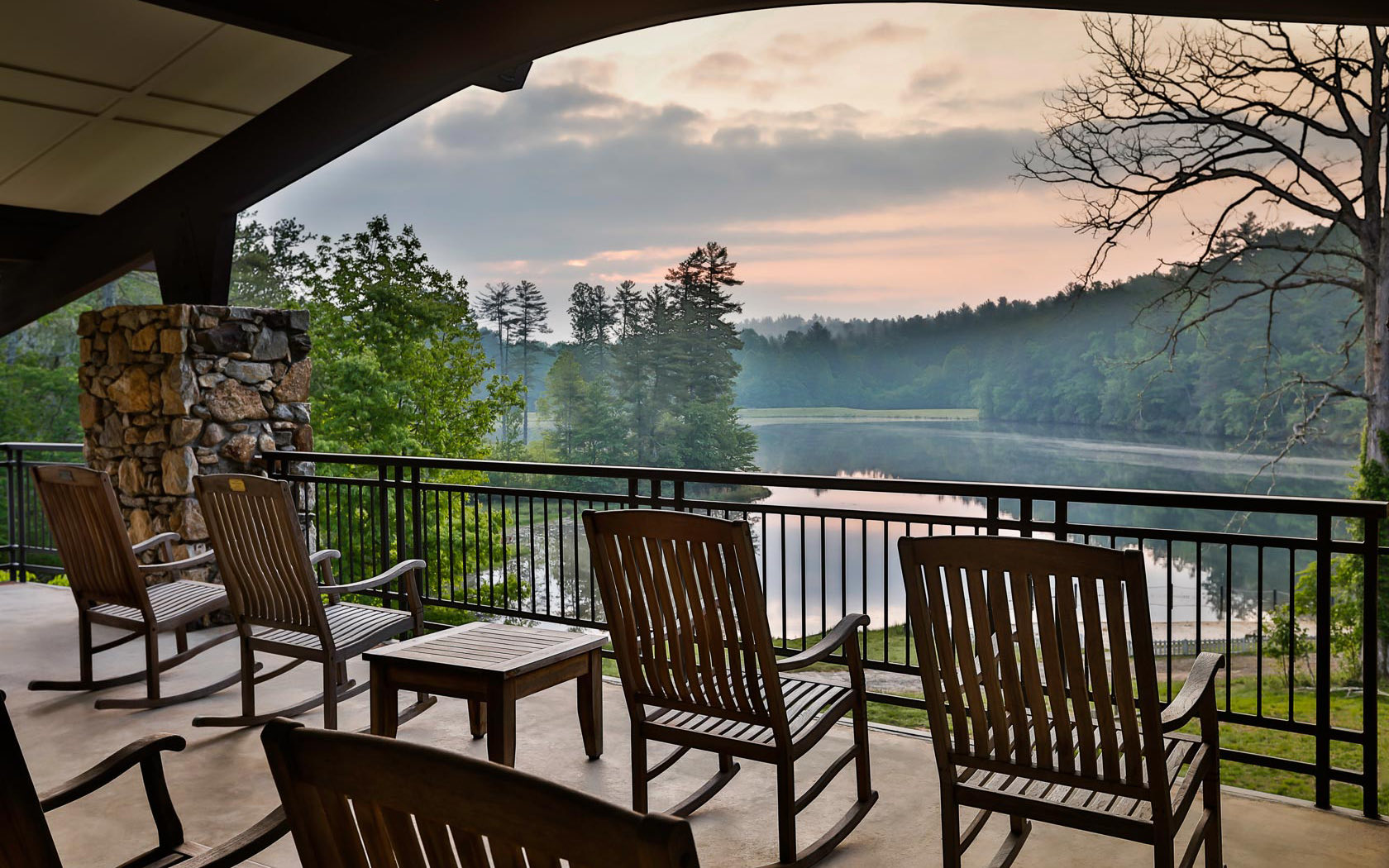 Let there be an opening into the quiet 
beneath the chaos
where you find the peace 
you did not think possible.
John O'Donohue
– Self-Compassion Practice –
– Gentle Yoga & Qigong –
– Seated & Lying-Down Meditation –
– Walking Meditation in Nature –
– Deep Rest / Yoga Nidra –
– Sound Bathing –
– Forest Bathing –
To touch peace is to come back to the place in us where we feel clear and calm, whole and connected. The distractions and pressures of modern life make it more important than ever that we prioritize pauses and practices that bring us to our inner still point where we can gather what we need to stay close to what matters and to be fully present to the grief and the joy of life.
Contemplative and devotional practice, meditative and mindful movement practice, time spent in nature and time spent in silence are all human rituals as old as time meant to guide us to an inner luminosity where healing and clear-seeing can happen.
In this 5-day retreat, we will stop, rest, listen, reflect, be present, and nourish our inmost self. We return to the wider world feeling motivated and committed to continue pauses & practices in our everyday lives.
Retreat sessions include self-compassion practice, gentle yoga and meditation, qigong and walking meditation in nature, guided relaxation, sound-bathing, and forest-bathing. The retreat also offers generous free time for personal reflection, connecting with other retreatants, nature walks, canoeing or kayaking on Kanuga Lake, and simply resting and renewing yourself in a peaceful and restorative setting.
Retreatants will find that there is something for everyone, regardless of physical limitation. No prior experience with yoga, meditation, or qigong is necessary. All are welcome.
Email Jenne at info@jennesluder.com if you have questions
---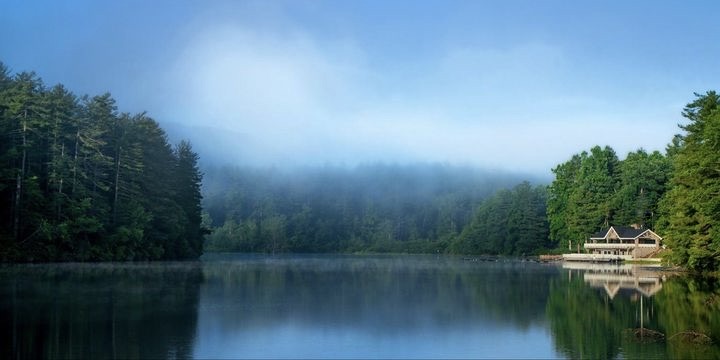 The Venue
Established in 1928 as an Episcopalian Retreat Center, Kanuga is a non-profit conference center nestled on 1,400 beautiful acres in the Blue Ridge Mountains near Hendersonville, North Carolina. Kanuga features a 30-acre lake with canoes and kayaks available to retreatants, 20 miles of hiking trails, and full-service lodging and gathering facilities. Kanuga's stunning natural beauty is an ideal setting for rest, reflection, and renewal.
Retreat sessions and catered meals take place in the Lakeview Guest House with spacious decks overlooking Kanuga Lake and a beautiful group gathering space with floor to ceiling windows.
---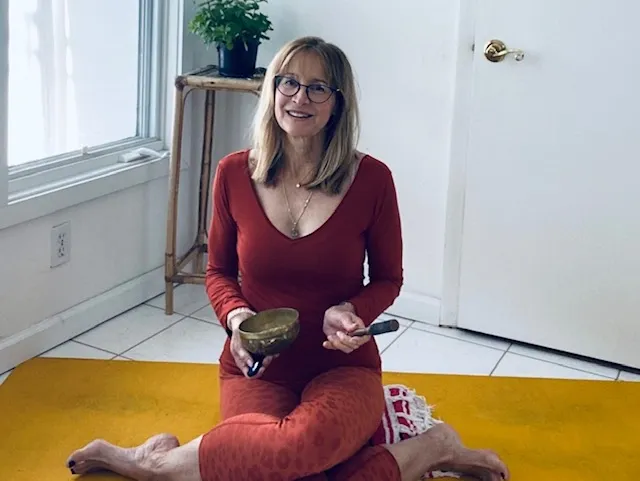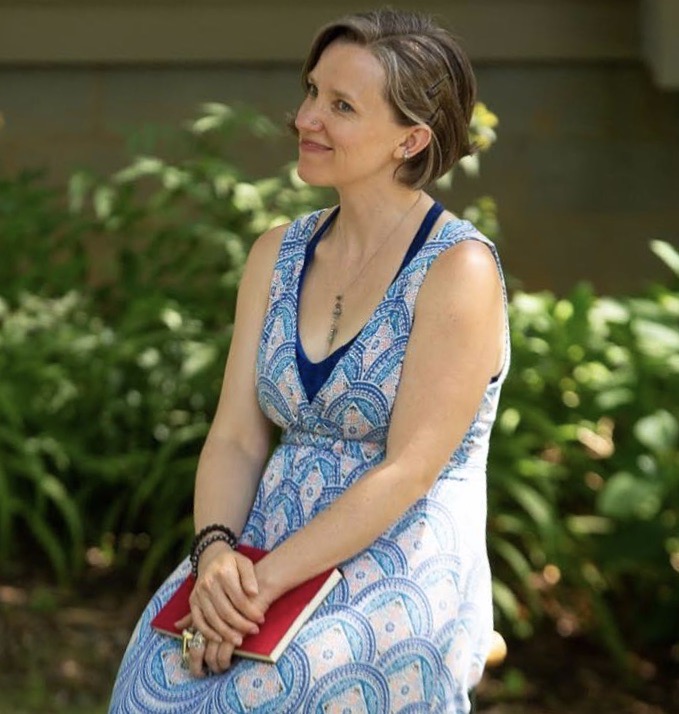 Retreat Facilitators
Arlene Riley is the founder and owner of Spiritus Studio Yoga in Hendersonville, North Carolina. Arlene began her yoga teaching career in 2005, earning her initial teaching certification from Cindy Dollar of One Center Yoga, a master Iyengar instructor who emphasizes mindfulness-based yoga practice. Arlene has gone on to study extensively with Judith Lasater, Rod Stryker of ParaYoga, and Kamini Desai of Amrit Yoga Institute. She holds certifications from Duke Integrative Medicine (Integrative Yoga for Seniors), Amrit Yoga Institute (I Am Yoga Nidra), and the Academy of Sound Healing (Foundations of Integral Sound Healing).
Her interests are in yoga anatomy research and methodologies as well as the processes of perception, observation, and acceptance that the principles of yoga point us to. Arlene focuses her teaching through the lens of fostering positive mental health and resiliency in the practice of yoga and meditation.
Jenne Sluder MA C-IAYT is a native of Asheville, North Carolina and a certified yoga therapist and mind-body specialist. Jenne holds a Masters in Transpersonal Psychology from Naropa University with specialized training in mind-body approaches to improving mental health and physical well-being.
Jenne is certified through the International Association of Yoga Therapists as a trauma-sensitive and body-positive therapeutic yoga instructor. As a long-time meditation practitioner, Jenne has trained under several skilled meditation masters including WonGong So, Shinzen Young, Lama Rod Owens, and Repa Dorje Odzer. Jenne works one-on-one with individuals and with groups using somatic, mindfulness-based, and compassion-focused mind-body practices, including gentle yoga, meditation, qigong, tai chi, sound therapy, and deep rest.