Weekly Classes on Zoom
Plant the Seeds of Well-being 🌱 Enjoy an introductory week of free classes!
Get to know our warm and good-humored online practice community and explore the wide variety of health and wellness activities that our weekly schedule has to offer. Move at your own pace, honor your body's unique needs, and allow curiosity and self-compassion to guide the way in each practice.
To get started, simply email the words FREE WEEK to info@jennesluder.com and include any questions you may have. You will receive the full schedule of classes and Zoom links and you can get started anytime! Attend future classes by purchasing a pack of class passes or by signing up for a monthly membership.
Click on any class title below to learn more 🪬
Mondays 9:30 – 10:30am EST
Chair-Supported Yoga
Mondays 11am – Noon EST
Yoga-Inspired Pilates
Tuesdays 9:25am – 9:45 EST
Bounce! Rebounder Fitness
Tuesdays 10am – 11:10 EST
Gentle & Therapeutic Yoga
Wednesdays 10am – 10:45 EST
Qigong & Guided Meditation
Wednesdays 11am – Noon EST
Yoga for Arthritis & Osteoporosis
Wednesdays 7pm – 8pm EST
Community Meditation
Thursdays 9:30am – 10:30 EST
Chair Pilates
Thursdays 7pm – 8pm EST
Rest & Refuge (Restorative Yoga + Sound Bath)
Fridays 9:45am – 10:05 EST
Bounce! Rebounder Fitness
Fridays 10:15am – 10:45 EST
Yoga-Inspired Pilates
---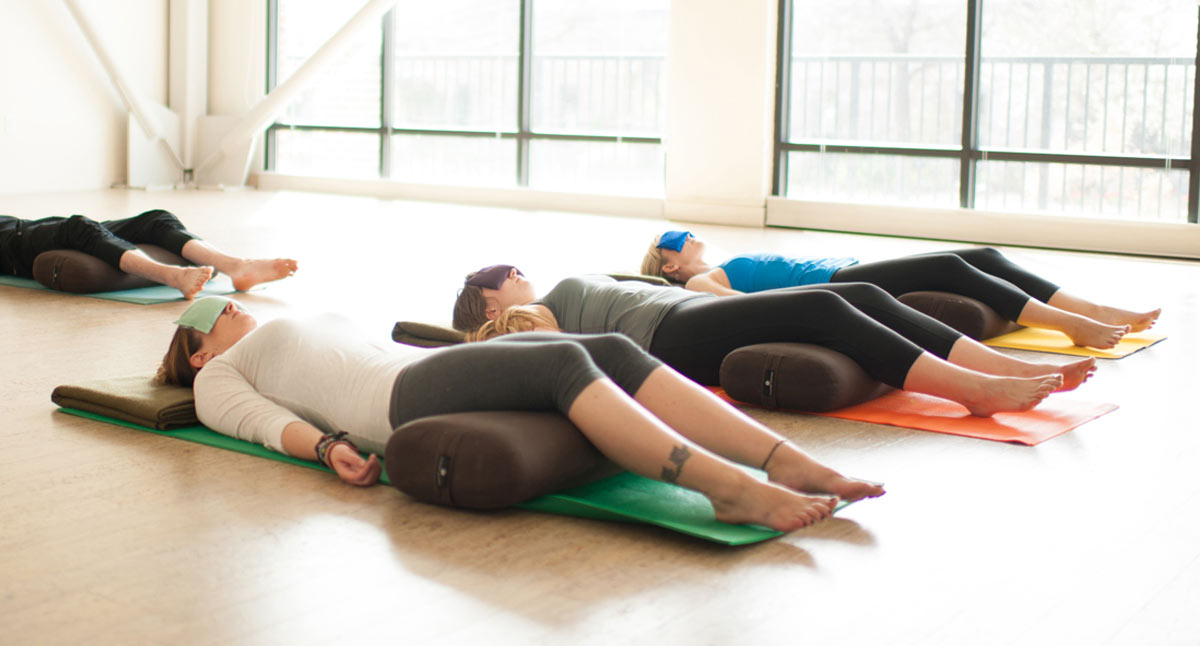 Monthly Deep Rest Yoga Nidra
Click Here to Register for Online Deep Rest Yoga Nidra (on Zoom)
Yoga Nidra is a guided lying-down meditation that induces deep relaxation and peaceful states of awareness. Research highlights how Deep Rest practices can release cumulative stress from the body and brain, reducing inflammation and down-regulating stress-hormone arousal while harnessing the body and brain's natural abilities to heal and recover with focused, structured rest. 
Learn More
---
The Mind-Body Library
The Mind-Body Library is an archive of over 150 videos & guided audio practices including gentle yoga, chair yoga, pilates, chair pilates, tai chi & qigong, restorative & resting yoga, guided meditation, guided relaxation, and more. Choose from a wide variety of class options that vary in length from quick 5-minute practices to full 60 minute classes. The Mind-Body Library is accessible through a small monthly membership fee.
Take a peek at The Mind-Body Library ➡️ CLICK HERE
Become a member ➡️ CLICK HERE