Classes on Zoom
Mondays, 9:30 – 10:30am
Chair-Supported Yoga
Details/Registration
Mondays, 11am – Noon
Yoga-Inspired Pilates
Details/Registration
Tuesdays, 10am – 11:15
Gentle/Therapeutic Yoga
Details/Registration
Wednesdays, 10am – 10:45
Qigong & Guided Meditation
Details/Registration
Wednesdays, 11am – Noon
Yoga for Arthritis & Osteoporosis
Details/Registration
Thursdays, 9:30 – 10:30am
Mindful Flow
Details/Registration
Thursdays, 11am – Noon
Chair-Supported Yoga for Joints & Balance
Details/Registration
Fridays, 10am – 10:45
Yoga-Inspired Pilates
Details/Registration
Fridays, 11am – Noon
Yin & Restorative Yoga
Details/Registration
Beginners welcome. Most classes are quite gentle and accessible with modifications offered to suit individual needs. Pilates and Mindful Flow are ideal for students who desire a more physically challenging practice. Your very first Zoom class with Jenne is free! Simply email Jenne for the class links. Attend subsequent classes via a monthly membership or by purchasing a class or set of classes in advance. To use outstanding class cards from The Shift Studio, please email Jenne (info@jennesluder.com) so that I can send you class links.
Outdoor Classes at The North Carolina Arboretum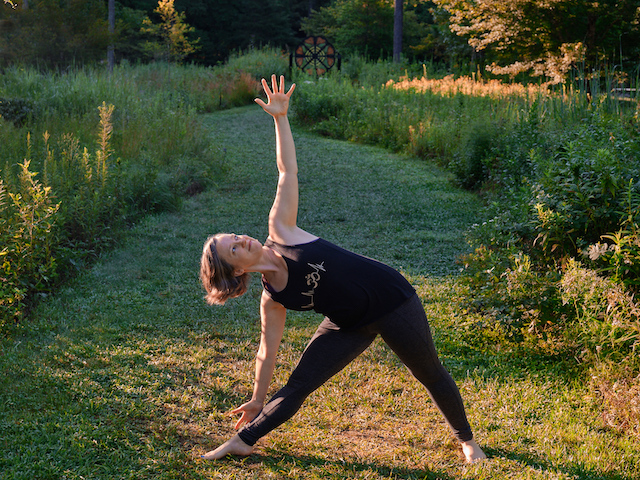 The following classes are small-group, physically-distanced classes that I lead at the NC Arboretum. All are gentle, mindfully-paced, and beginner-friendly. Participants can register for a single class or register for the entire series at a discount. Please wear a mask. Once all participants are situated at least 10 feet apart, mask removal is optional.
Fridays  1pm – 2pm  Qigong & Walking Meditation
November 13th & 20th; December 4th, 11th & 18th   REGISTER